CELEBRATING 40 YEARS OF STITCHING EXCELLENCE WITH HELEN M. STEVENS AND PIPERS SILKS - SAMPLER II
Welcome to our second promotion Celebrating 40 Years of stitching excellence with Helen M. Stevens and Pipers Silks
by Susan Peck, owner of Pipers Silks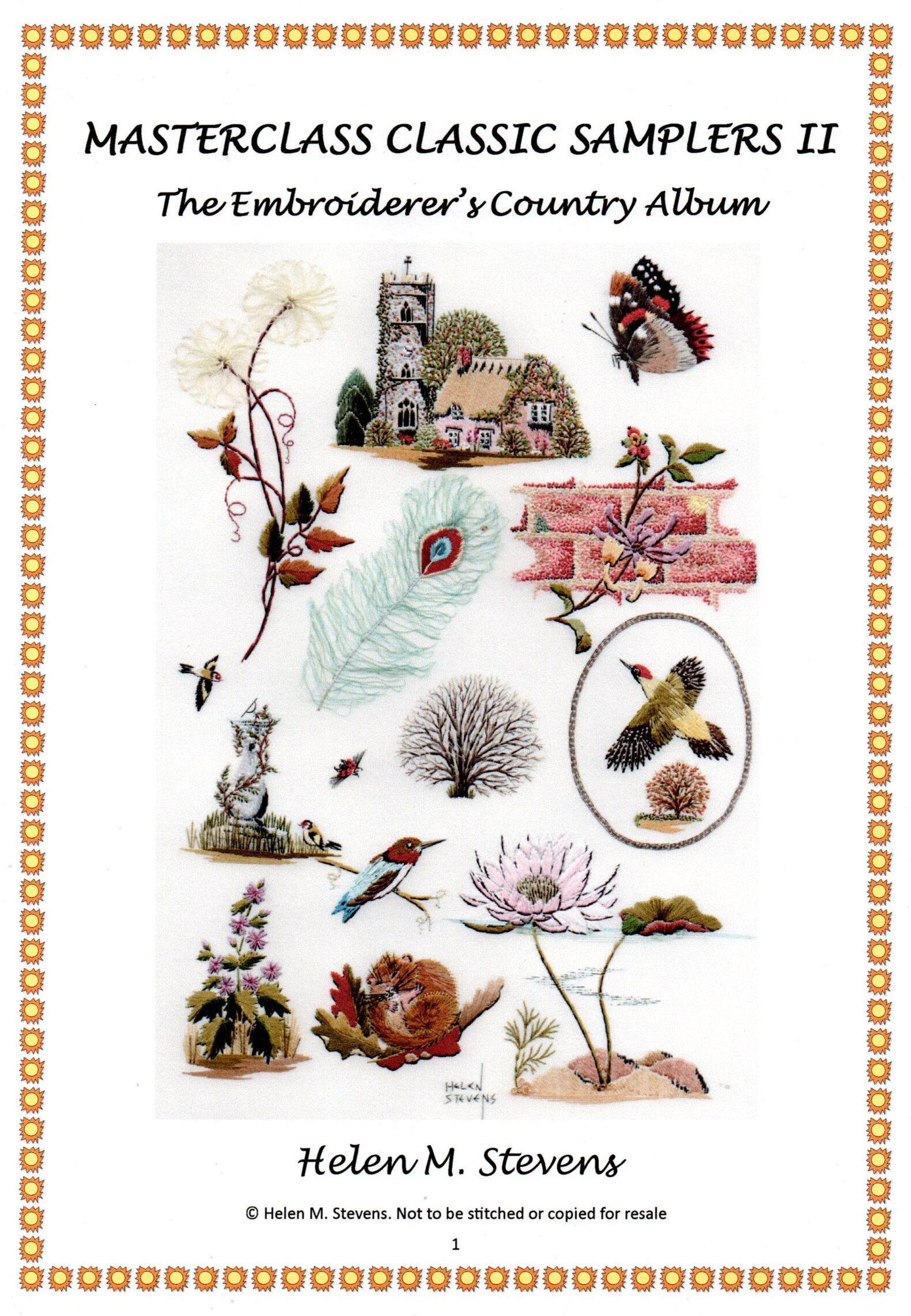 Masterclass Classic Samplers II: The Embroiderer's Country Album
Now, let's explore the second instalment of Helen's Masterclass Classic Samplers series, "The Embroiderer's Country Album.

The sampler featured in this collection is equally remarkable. Helen created it in the late 1980s along with Sampler I, it has also travelled the world with her, symbolising her expertise.
Now, for the first time, these vintage design sheets are accessible to embroidery enthusiasts everywhere.

Helen continues her tradition of allowing stitchers to choose their own colours, offering suggestions while leaving room for creativity. Over the past 40 years, Pipers Silks has closely collaborated with Helen to match these shades as faithfully as possible.
We are offering all the Floss Silks and 2/20 Fine Twisted Silks that you will need to embroider Sampler II at a discounted price. If you wish to embroider just your favourites visit our Floss Silk colour charts where you can purchase the shades for each individual motif.
Click here to buy the complete set of Floss Silk threads for The Embroiderer's Country Album
For more information on Helen's 'vintage' Sampler downloads click on this link


A Final Note
As we celebrate this extraordinary 40-year journey with Helen M. Stevens, I am honoured to have been part of her artistic endeavours. I invite you to embark on your own embroidery adventure, armed with the finest silk threads, the expertise of a master, and the freedom to create something uniquely beautiful.
Thank you for being a part of this enduring legacy, and happy stitching!