Floss Silk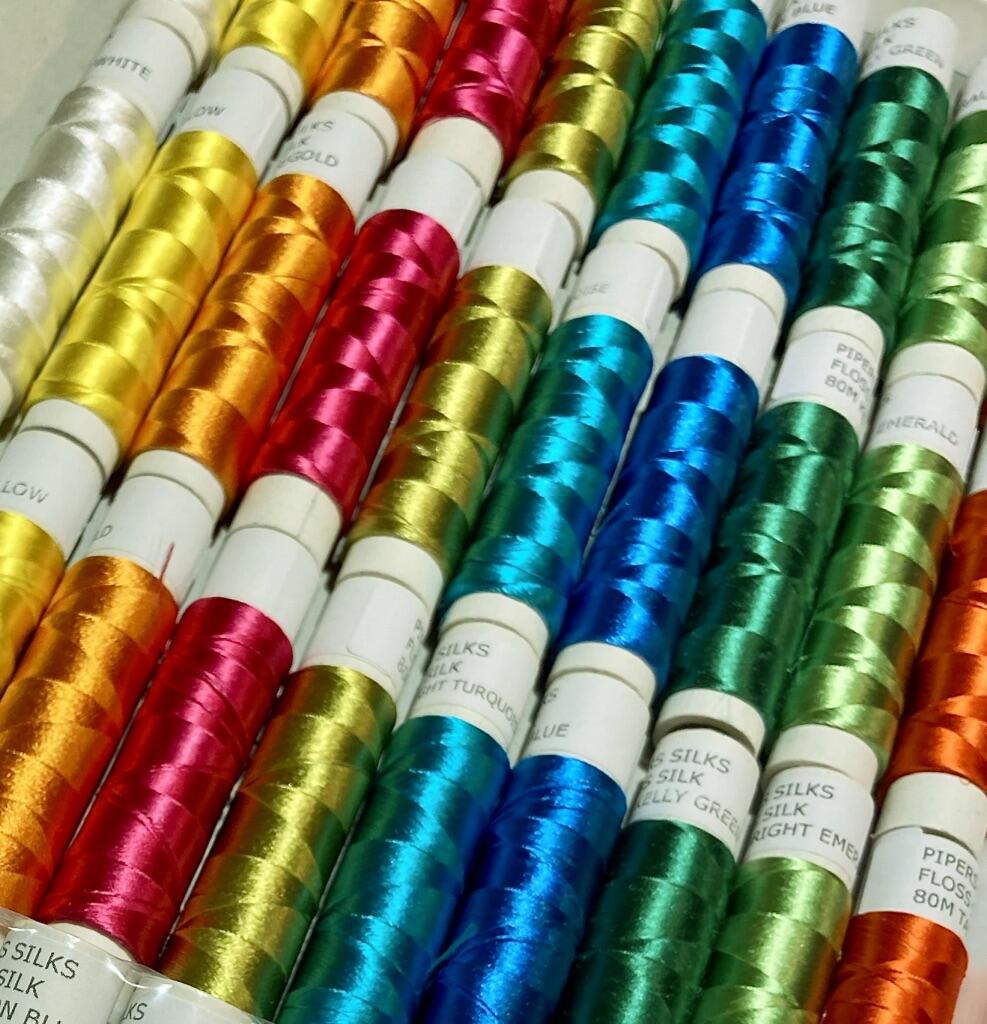 CLICK HERE TO VIEW OUR RANGE OF FLOSS SILKS
Denier: 90 - 100
Available in 80m and 150m cops
Our floss silks are made from top-quality continuous filament silk; the thread is reeled off the silk cocoons in one continuous length and wound into skeins. Over 1,000 metres can be reeled off one cocoon. The result after throwing* is luxurious silk thread with the highest lustre.
Floss Silk is the most popular choice for embroidery because it is a flat silk with a high lustre. Helen M Stevens has, over the past forty years, used our floss silk for many of her embroidery designs
It can be used as a single strand for fine intricate work such as miniature embroidery on silk gauze or can be plied for counted cross stitch.
It is very easy to blend and tone colours by using more than one strand of silk in the needle.
The silk is available as a single 80m or 150m cop. If you wish to expand your embroidery palette, we have selected shades from our extensive range to make up the ever-popular Floss Silk Packs, consisting of 10 carefully selected shades of 80m cops in each pack.
We described how FLOSS SILK is a perfect embroidery thread, but it can also be used successfully in lace. Sandi Woods and Ulrike Voelcker (Lohr) use floss extensively in their designs. Floss Silk is available in over 200 shades, making this an ideal choice for designers.
SILK PACKS are available for Ulrike Voelcker's (Lohr) Butterfly & Moth Designs and Stil-Bluten Flower Designs.

Despatch times are shown on the DELIVERY page.
If you require your silks urgently, please email us directly once your order has been placed - email: susanpeck@pipers-silks.com